Online workshop 6: "Individual trajectories as research materials: biographies, life histories and prosopography" by Dr Elodie Apard
IFRA-NIGERIA ONLINE WORKSHOPS PROGRAMME
As you may know, in accordance with the latest government statement regarding measures to contain the COVID-19 virus, IFRA-Nigeria's offices are closed until further notice, library included. However, IFRA's team has come up with alternative solutions to continue its training activities.
We are hosting a series of online events using Facebook Live as a platform.
6TH ONLINE WORKSHOP: "INDIVIDUAL TRAJECTORIES AS RESEARCH MATERIALS: BIOGRAPHIES, LIFE HISTORIES AND PROSOPOGRAPHY"
This sixth online workshop on "Individual trajectories as research materials: biographies, life histories and prosopography" was facilitated by Dr. Elodie Apard (IFRA-Nigeria's director). It was on Tuesday 19th of May 2020 at 1pm (Nigerian time) on our Facebook page.
What is the workshop about?
This workshop addressed collection and production of biographies as a research methodology. Not only relevant in History, but also in many other fields of social and human sciences, biographies and life histories can be considered as materials, sources and as a 'type of research' in itself. Life histories and biographies are not just 'in-depth interviews' and their collection has to follow specific methods that were discussed in the workshop. The prosopographical approach was then explained as a method used to study a group of people through the observation of their lives and trajectories. Considering the potential contribution of life histories and biographies to any research work, the objective of the workshop is to provide methodological tools to include them into the analysis.

Re-watch the workshop:
A recorded video of the workshop is still available on the links bellow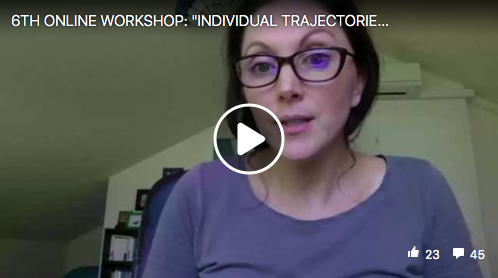 Watch the video