IFRA training workshop: "Enhancing African Studies Research in the Digital Age: Linking Open Data of the Liberated Africans Project and West Africa Historical GIS" by Prof. Henry Lovejoy
An IFRA research training seminar, by Prof. Henry Lovejoy (University of Colorado, Boulder) * Thursday, 1st of February 2018 at IFRA Library
This Thursday, 1st of February 2018, IFRA was very pleased to host Prof. Henry Lovejoy, Assistant Professor at the University of Colorado Boulder (United States), historian, specialist of the history of the Atlantic World. Author of Prieto: Yorùbá Kingship in Colonial Cuba during the Age of Revolutions, Prof. Lovejoy initiated Liberated Africans (liberatedafricans.org), a collaborative research project aiming at identifying links between diasporas on both sides of the Atlantic.
Prof. Lovejoy led a seminar entitled "Enhancing African Studies Research in the Digital Age: Linking Open Data of the Liberated Africans Project and West Africa Historical GIS". The talk was open to IFRA fellows, most of them being Master and PhD students of the University of Ibadan. Interestingly, many of the participants were students in Diaspora and Transnational Studies and found the theme extremely relevant to their work.
Prof. Lovejoy started by displaying a number of historical maps of Africa and noted the evolution of spatial representations until contemporary days. He noted that visuals of the slave trade are often anachronical as they routinely use contemporary boundaries of Africa and the Americas. The seminar critically shed the light on endogenous and exogeneous factors of the slave trade and how historians can research and inform them. For example, regional conflicts between West African empires fuelled the slave trade. Furthermore, in the early XIX century, the British abolished the slave trade and established humanitarian courts in charge of prosecuting slave traders and liberating slaves. Many of these "Liberated Africans" were registered and Prof. Lovejoy underlined that these registers are now extremely valuable sources for historians who study the trade. Digital technologies now available can be really useful to analyse historical data by providing qualitative and/or quantitative treatment tools. For example, professional softwares may be used to produce sophisticated representations of social phenomena or decipher crabbed registers.
The talk crucially emphasised the need for interdisciplinary collaborative research. Indeed, historians increasingly need to work with specialists of other fields like statisticians, economists or demographers in order to make sense of some of the technical data they gather. That is also why Liberated African has been conceived as a collective endeavour.
The fact that many students were interested in the theme of the seminar was noticeable during the Q&A session and many participants enthusiastically picked up on points developed by Prof. Lovejoy. Questions related to historical methodology, software usages, research biases among other themes.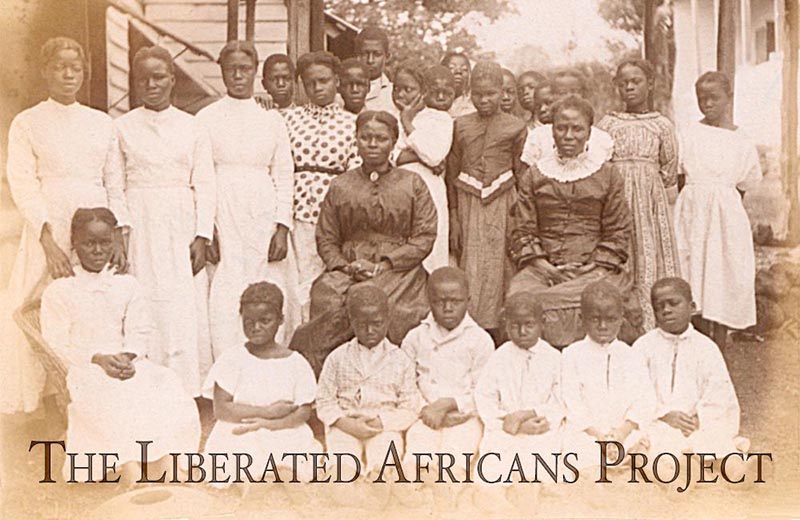 Screenshot of the Liberated Africans Project website (http://www.liberatedafricans.org/)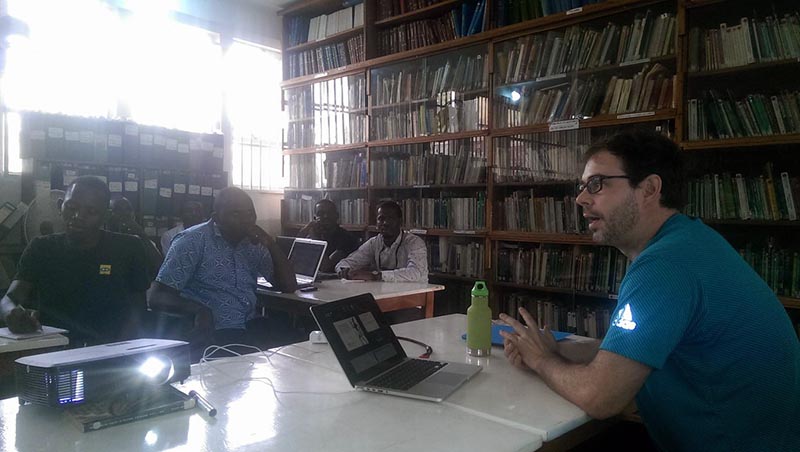 Prof. Lovejoy teaching about the slave trade data collection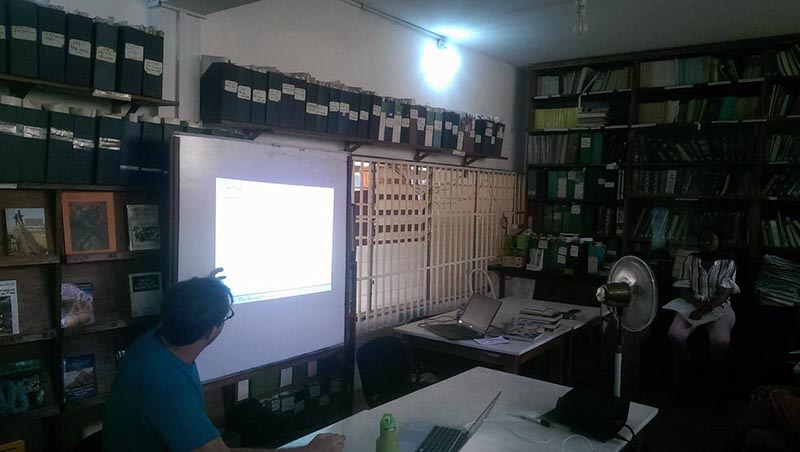 Prof. Lovejoy analysing spatial representations of the slave trade.