1st Online book discussion with author TJ Benson on "We Wont Fade into Darkness"
On Thursday 7th of May at 2pm., IFRA-Nigeria and the Alliance Française of Lagos/ Mike Adenuga Centre will host an online book discussion with critically acclaimed writer TJ Benson, through the Instagram page of the Alliance Française of Lagos. We are very excited to announce that the author, TJ Benson himself, will be with us to will talk about his latest work We Won't Fade Into Darkness published in 2018 by Parrésia. The discussion will be facilitated by Julien Roland (PhD candidate in translation studies at Kent State University).
We encourage all literature students, Nigerian sci-fi amateurs or any curious mind to join us on Instagram (@af.lagos) on Thursday 7th of May at 2pm sharp for the live discussion.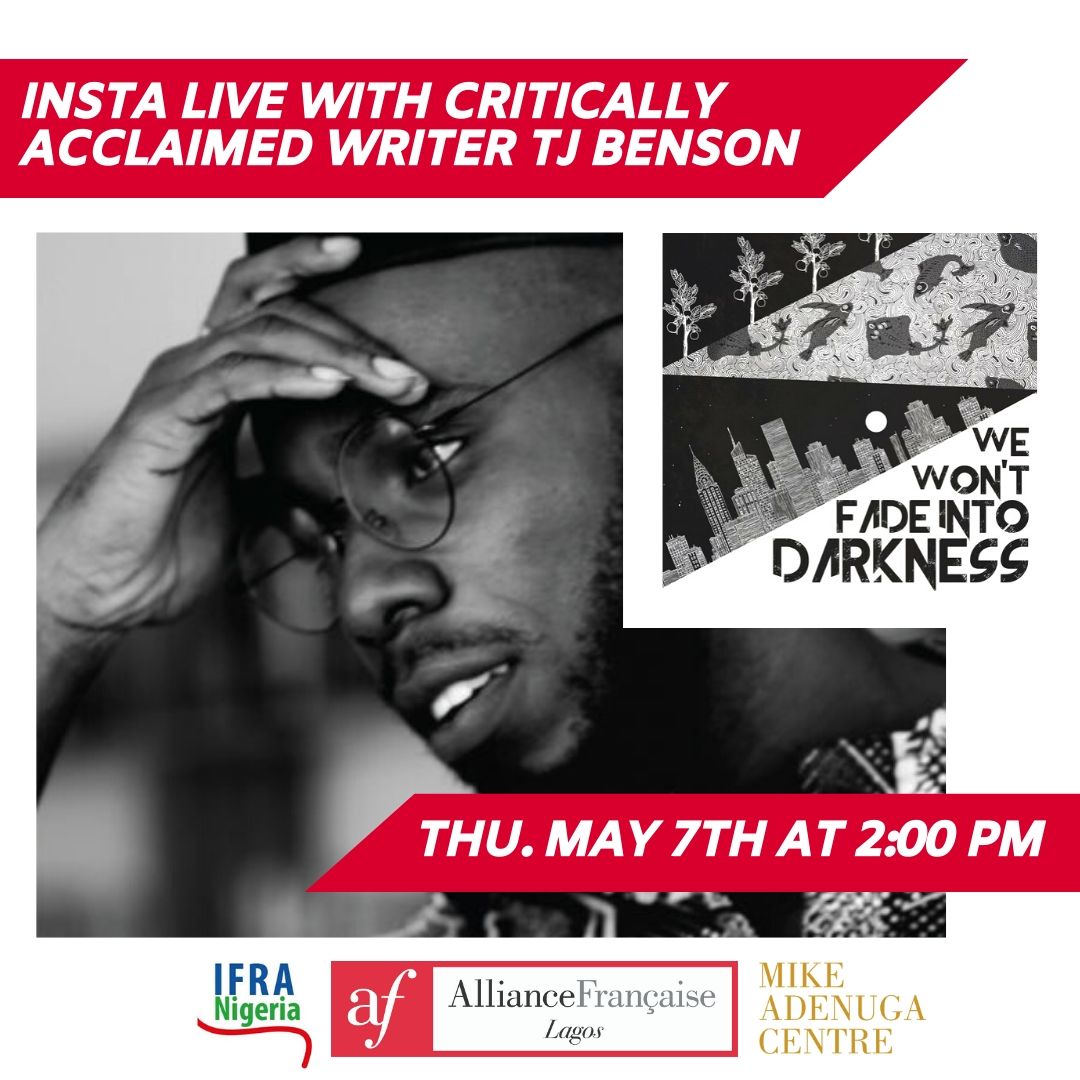 About the book:
We Won't Fade Into Darkness is a collection of 13 short stories. It is a very different genre of literature for readers with a receptive and open mind. TJ Benson pulls down all the boundaries of expectations with creative imaginations in this book.
"An abusive father is forced out of safety to find his runaway son in a world where males are going extinct and female monarchs have resorted to drastic methods to ensure continuity of the Nigerian race.
An Ogbanje travels to a near post-apocalyptic Nigeria from the past with a solution even she is not aware of.
In a Nigeria where the British never left, a white boy who lives in Lagos seizes a banned book from one of his father's Nigerian household serfs and their friendship yields disastrous consequences in Passion Fruit.
In We Won't Fade into Darkness the past and future comes to a head, indiscriminate exploitation of oil eventually yields Nigerium, a gaseous element that poisons air, destroys reproductive organs and drives people insane.
The common thread in these stories apart from the country of its setting is the lifeblood of every indigene, hope"
Where to find the book:
How to participate?
Date: Thursday 7th of May, 2pm-3pm
Online platform: join the Instagram live through AF-Lagos Instagram page
After a conversation between author TJ Benson and facilitator Julien Roland, there will be room for a short Q&A session, where you could ask questions directly commenting on the live chat.