Book presentation: Un manguier au Nigéria (A mango tree in Nigeria) by Dr. Vincent Hiribarren
IFRA-Nigeria and the Institut Français of Nigeria in Abuja are please to invite you to the book presentation of "Un manguier au Nigeria" (a mango tree in Nigeria) which was published in 2019 within the Terres Humaines collection, at Plon.
In his book "Un Manguier au Nigéria", Vincent Hiribarren takes us to the shores of Lake Chad, in the Borno region of Nigeria, to discover one of the oldest states in Africa. A book that gives voice to Nigerians who are often caricatured or become mere stereotypes in the media; the victim, the poor, the forgotten on one side face the bearded, the barbarian, the terrorist on the other.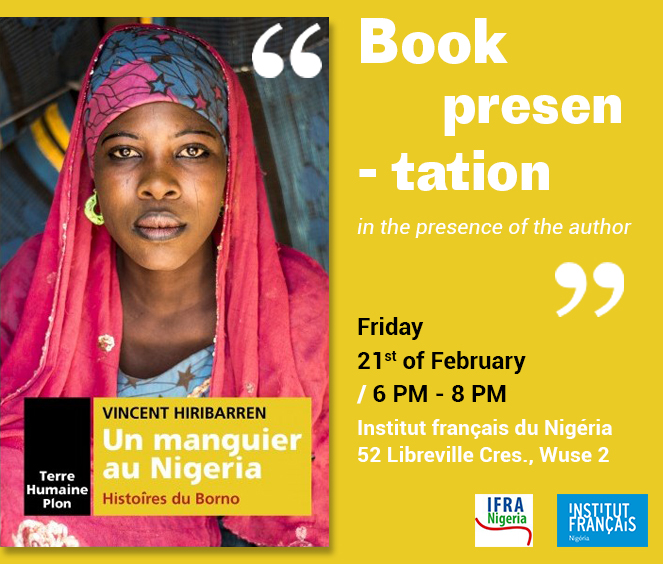 About the author:
Dr. Vincent Hiribarren is a lecturer at King's College London where he teaches African and Global History. His research focuses on Nigeria and the Borno region since the 19th century. More generally, he is interested in the concepts of borders and space in Africa. His first book, A History of Borno, was published by Hurst and Oxford University Press in 2017.
Useful Informations
Location: the Institut français du Nigéria, 52 Libreville Cres, Wuse 2, Abuja
Date: Friday 21st of February – 6 to 8pm
The event will be held in English as a translation of the book is undergoing and should be published by the end of the year.
The event is free and open to all