Report - Guest lecture by Prof. Judith Byfield "Gender, Spectacle and Nation-making in Colonial Abeokuta" – June 3, 2019
Place: Lady Bank Anthony Hall, Institute of African Studies, University of Ibadan
Date: Monday 3rd of June 2019, 10am-12pm
IFRA-Nigeria, together with the WORDOC (Women research and documentation centre) had the unique opportunity to welcome Prof. Judith A. Byfield for their monthly seminar which was held on Monday 3rd of June 2019 from 10am to 12pm at Lady Bank Anthony Hall, Institute of African Studies, University of Ibadan. Prof. Judith A. Byfield delivered a guest lecture on "Gender, Spectacle and Nation-making in Colonial Abeokuta".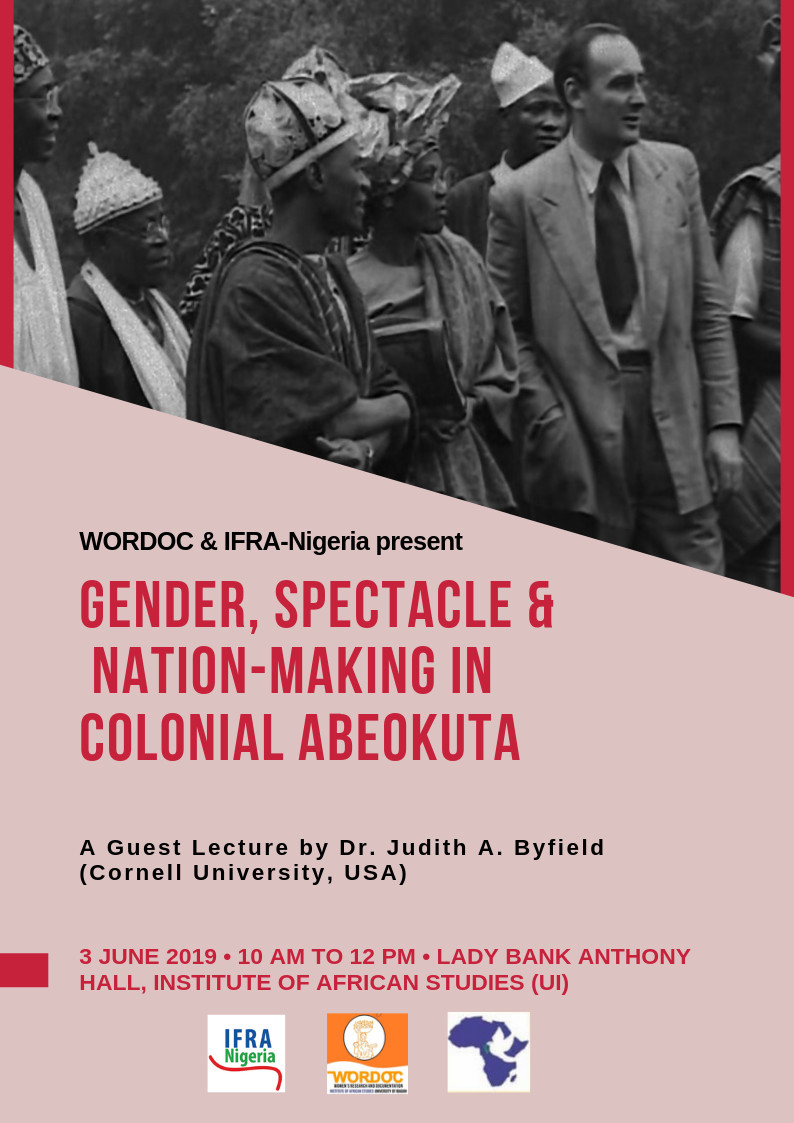 About Prof. Judith A. Byfield
Judith A. Byfield is a Professor in the Department of History at Cornell University (USA). She is also a core faculty member of the Department of History, Feminist, Gender and Sexuality Studies and a member of the Africana Studies field. Byfield focuses primarily on African and Caribbean history. She received her M.A and her Ph.D. from Columbia University (1993). She is the author of The Great Upheaval: Women and Nation in Post War Nigeria (Ohio University Press, forthcoming) and The Bluest Hands: A Social and Economic History of Women Indigo Dyers in Western Nigeria, 1890-1940 (Heinemann, 2002).
Prof. Byfield has served in numerous organizational capacities as well. She was Co-chair of the Program Committee for the Seventeenth Berkshire Conference on the History of Women, Genders, and Sexualities (June 1-4, 2017). She is a former President of the African Studies Association (2011) as well as former Chair of the Association of African Studies Programs (2002-2005).
The primary focus of her scholarship has been women's social and economic history in Nigeria. Her research into Nigerian women's political activism has taken her into in-depth studies on World War II and nationalism.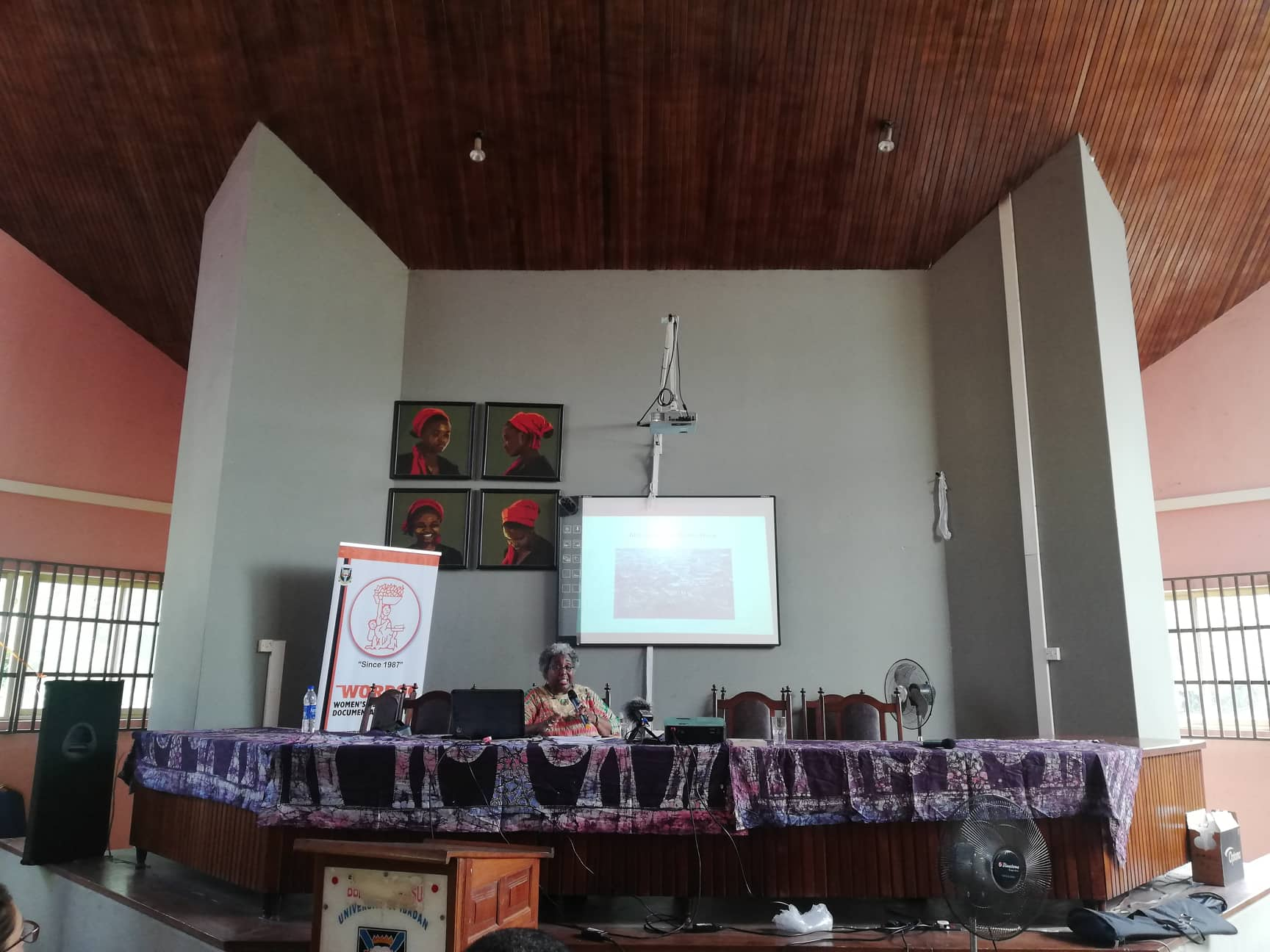 "Gender, Spectacle and Nation-making in Colonial Abeokuta", Guest Lecture
For her lecture, entitled "Gender, Spectacle and Nation-making in Colonial Abeokuta", Dr. Byfield juxtaposed two significant events in Abeokuta's history - the 1930 Centenary Celebration and the Thanksgiving Ceremony in the wake of the tax revolt led by the Abeokuta Women Unions. Prof. Byfields described the Centenary Celebration in Abeokuta (Anniversary of Egba people's settlement) as a very symbolic demonstration, stressing the importance of ceremonies and spectacles in the process of nation-making in Nigeria. The absence of women among official representatives during these events, as well as the tensions between the Alake of Abeokuta and the women unions are essential elements to be taken into consideration while trying to better understand the importance of women's protests in Colonial Nigeria and their place in the country's political history.
About 60 people attended the event at Lady Bank Anthony Hall. The lecture was followed by a series of vivid discussions between Prof. Byfield and the audience focusing especially on the place of women, such as the famous Randsome Kuti in colonial Abeokuta.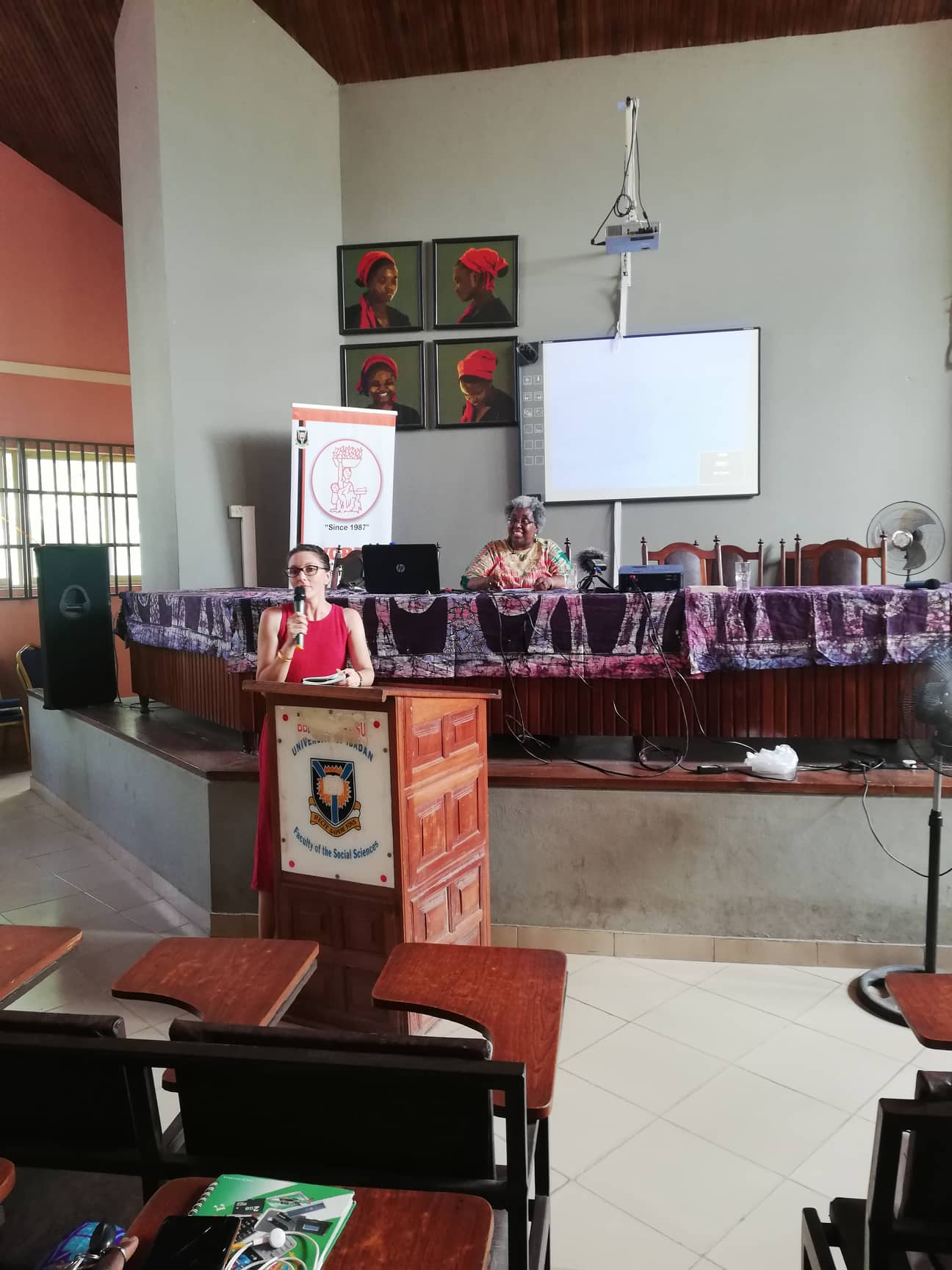 Dr Elodie Apard, director of IFRA-Nigeria introducing Prof. Judith A. Byfield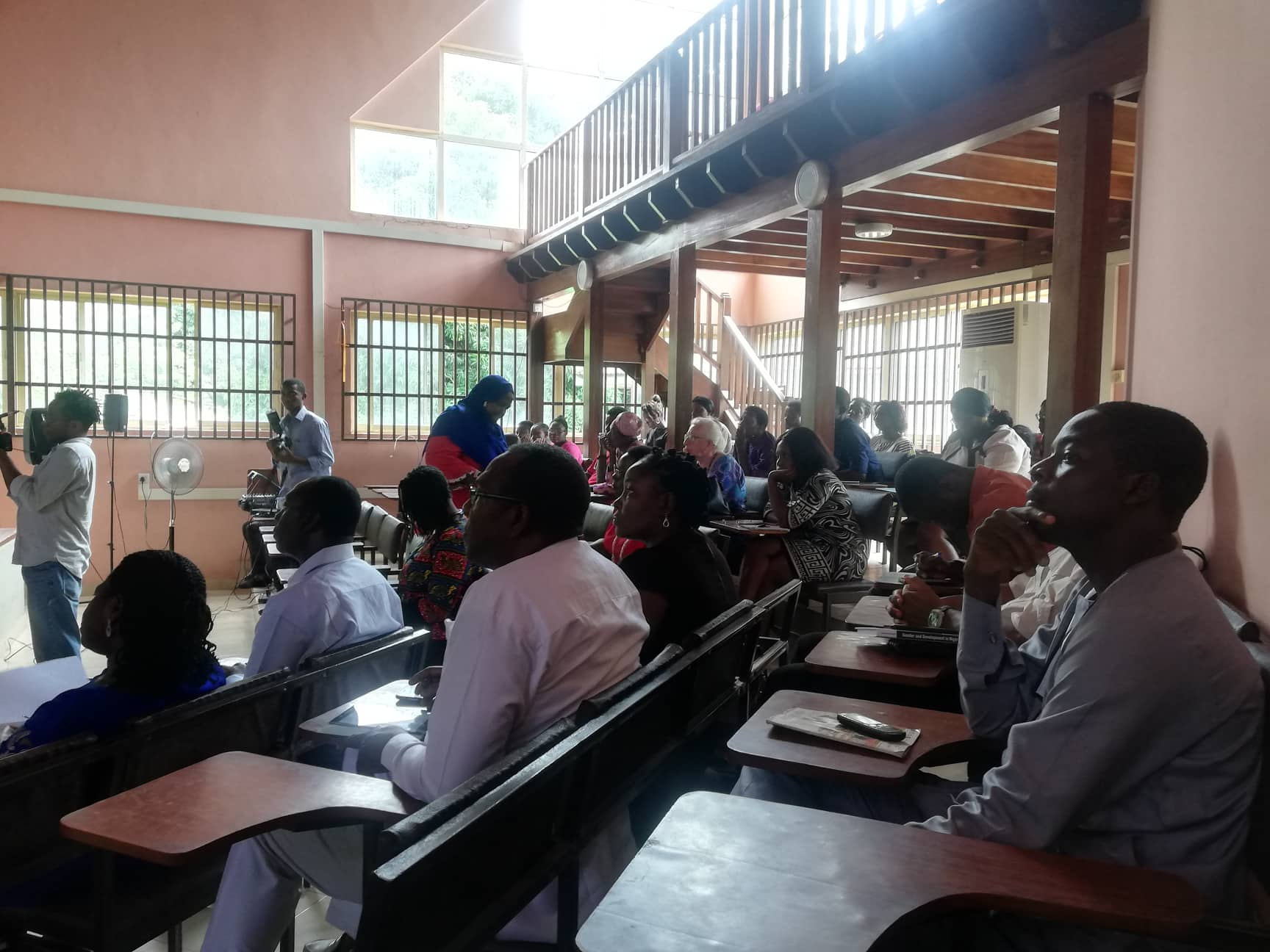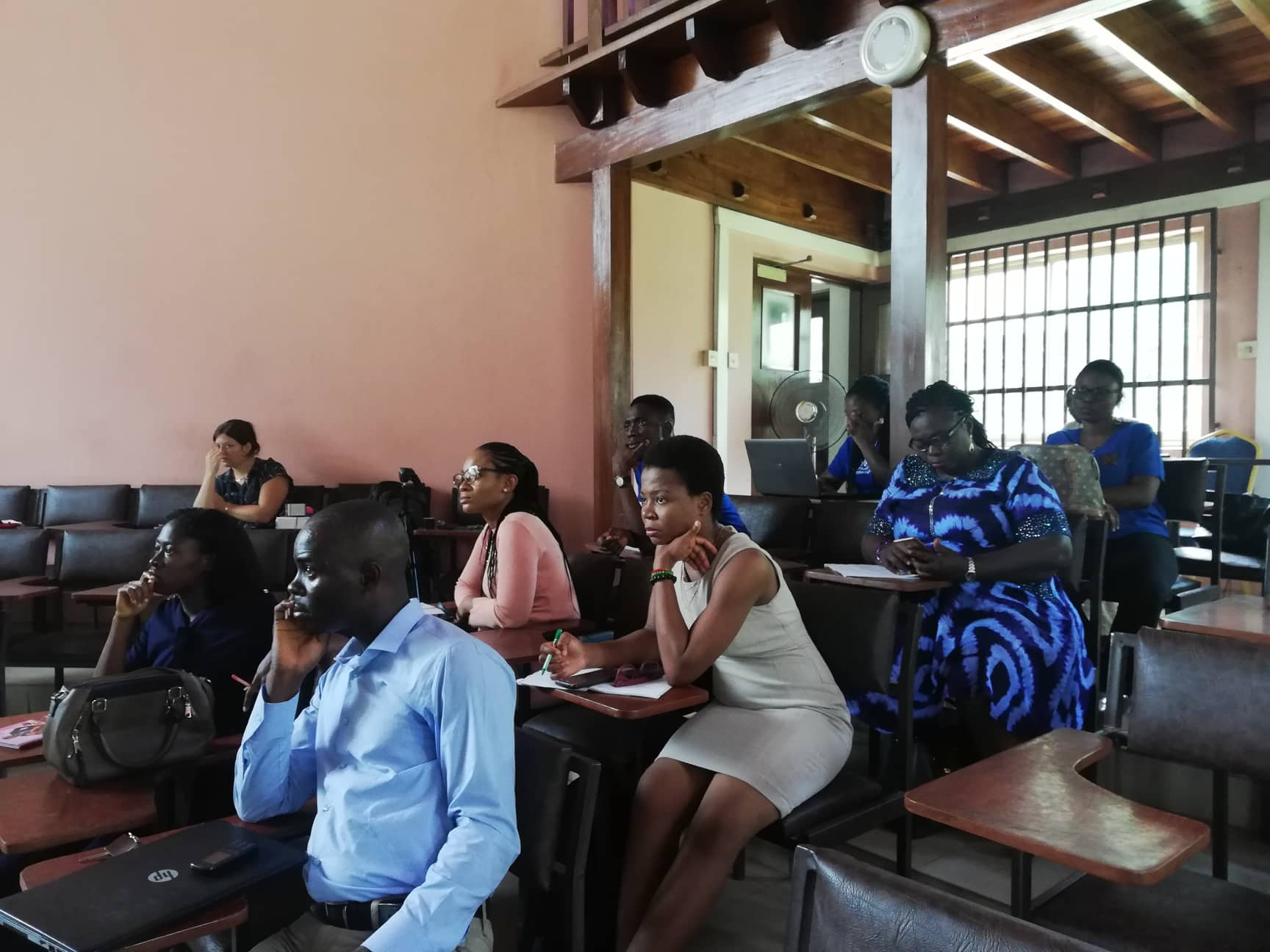 The audience in Lady Bank Anthony Hall