Night of Ideas - (Re)Building Together - January 27th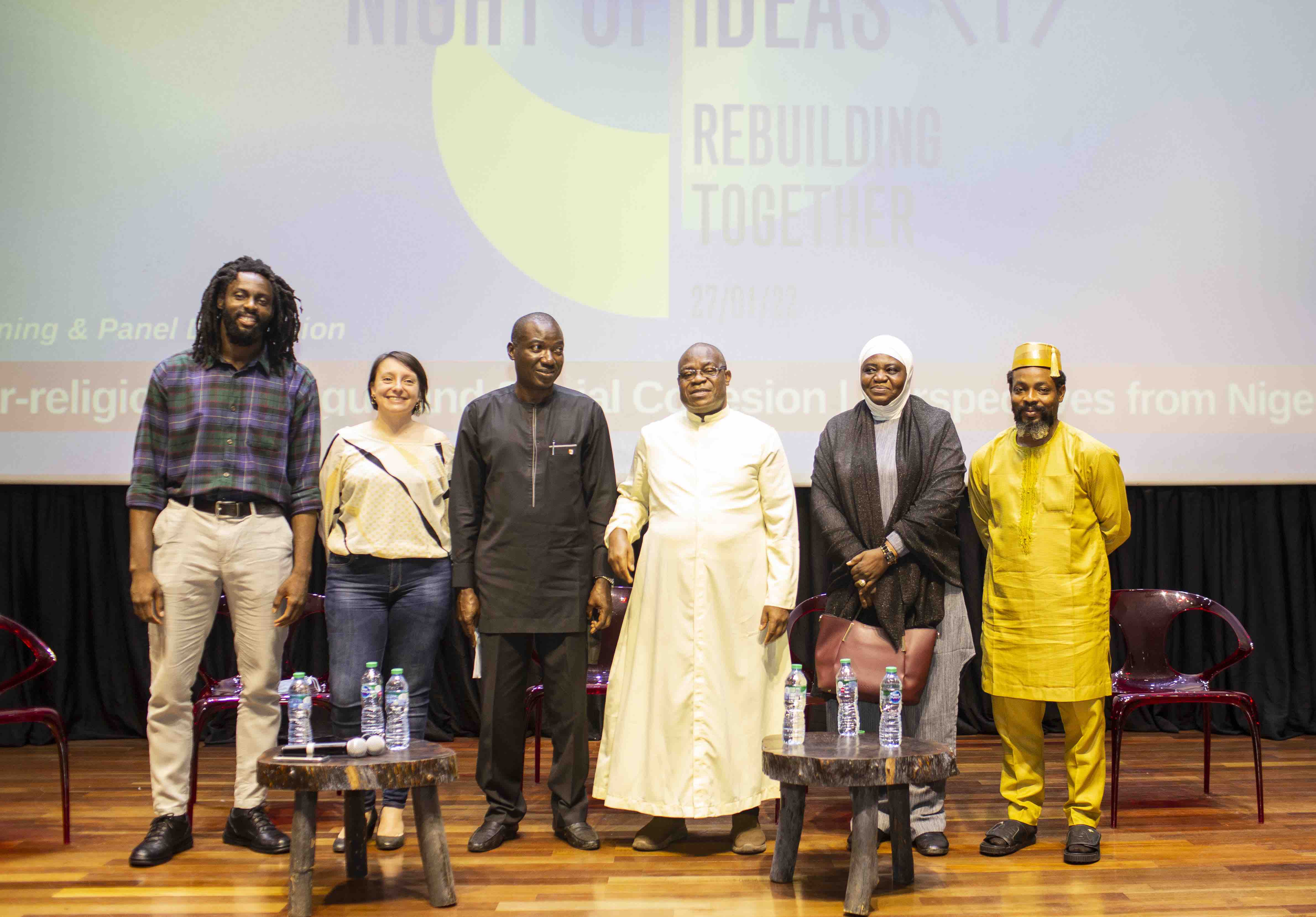 In Collaboration with Institut Français du Nigeria, IFRA-Nigeria organised an evening that celebrated the circulation of ideas and knowledges. The theme of 2022 Night of Ideas was "(Re)building Together : Inter-religious Dialogue and Social Cohesion. Perspectives from Nigeria".
The "Night of Ideas" event worldwide addressed the general theme "(Re)building Together". In Lagos, we discussed the more specific topic of Inter-Religious Dialogue and Social Cohesion. Perspectives from Nigeria. As we live in a world where religiosity and transcendence play an important role, we debated on what the contributions of religious leaders and organizations can be to the (re)building of more resilient, fair and cohesive societies. A deeply diverse and complex country, Nigeria is also a laboratory where academics, civil society leaders and citizens invent new ways of being and living together.
A screening and a panel discussion aimed at collectively discuss these initiatives and shed light on the current perspectives of social cohesion in Nigeria.
The French Ambassador to Nigeria, HE Mrs Emmanuelle Blatmann gave an introduction word.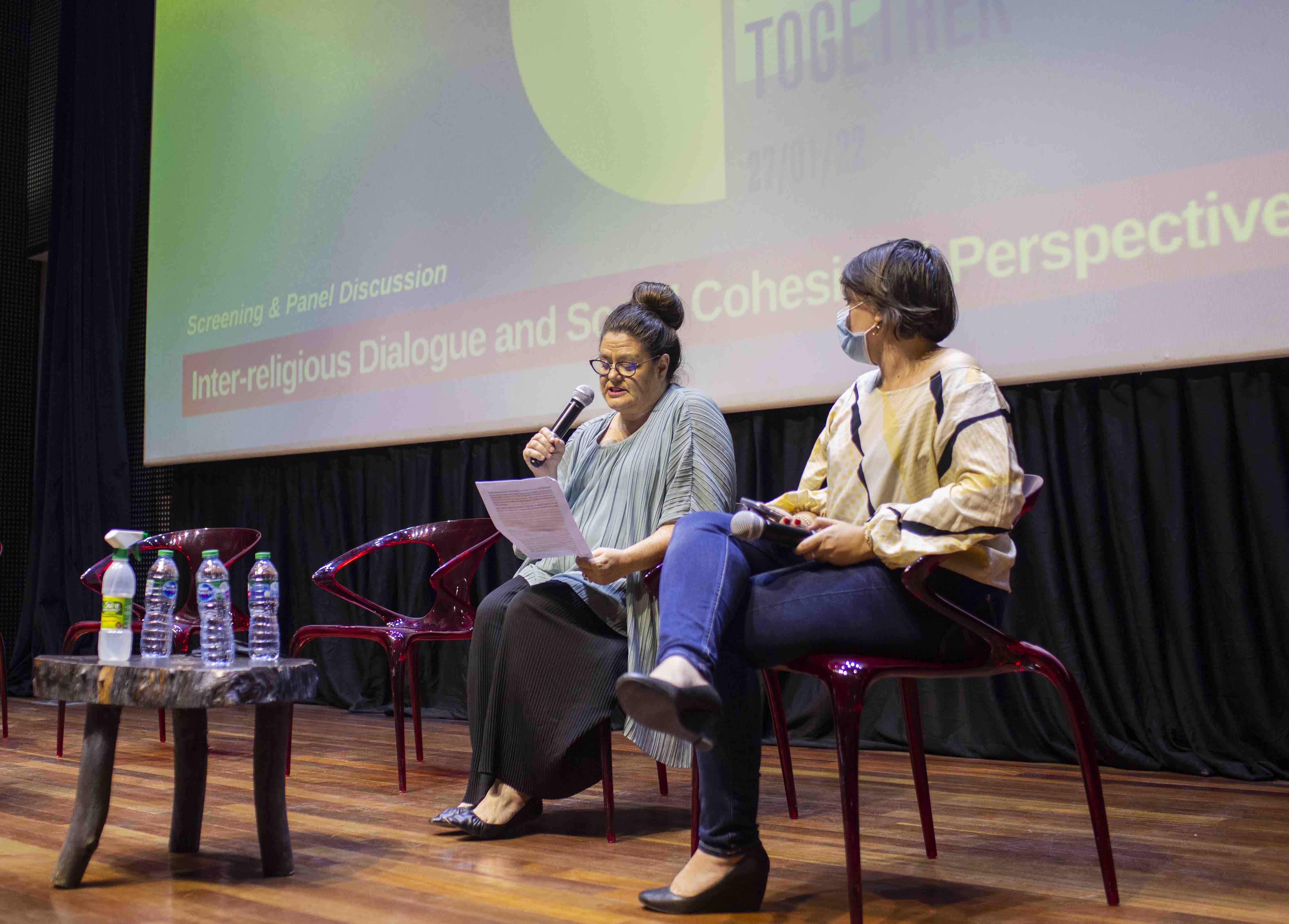 FULL PROGRAMME
7PM – MOVIE SCREENING – "COMPOUND" by Mud Art Company
This was the premiere of "Compound" short documentary exploring the ideas behind the production of the dance piece "Compound", by Mud Art Company. "Compound" explores the narratives confronting the prevalence of ethno-religious tensions in Northern Nigeria, especially Kaduna, re-imagining and redefining social cohesion through artistic and cultural practices in the form of dance and music
Ochai OGABA, the the founder and artistic director of the Mud Art Company is a Kaduna-based dancer, choreographer and photographer. He currently works at the Kaduna State history and heritage department as its creative director. His works share the narrative of healing possibilities through dance and it pushes the concept of human to human connections. He talked about his experience of living as a Christian in Kaduna, and how the inter-religious relationships have evolved in the last decades.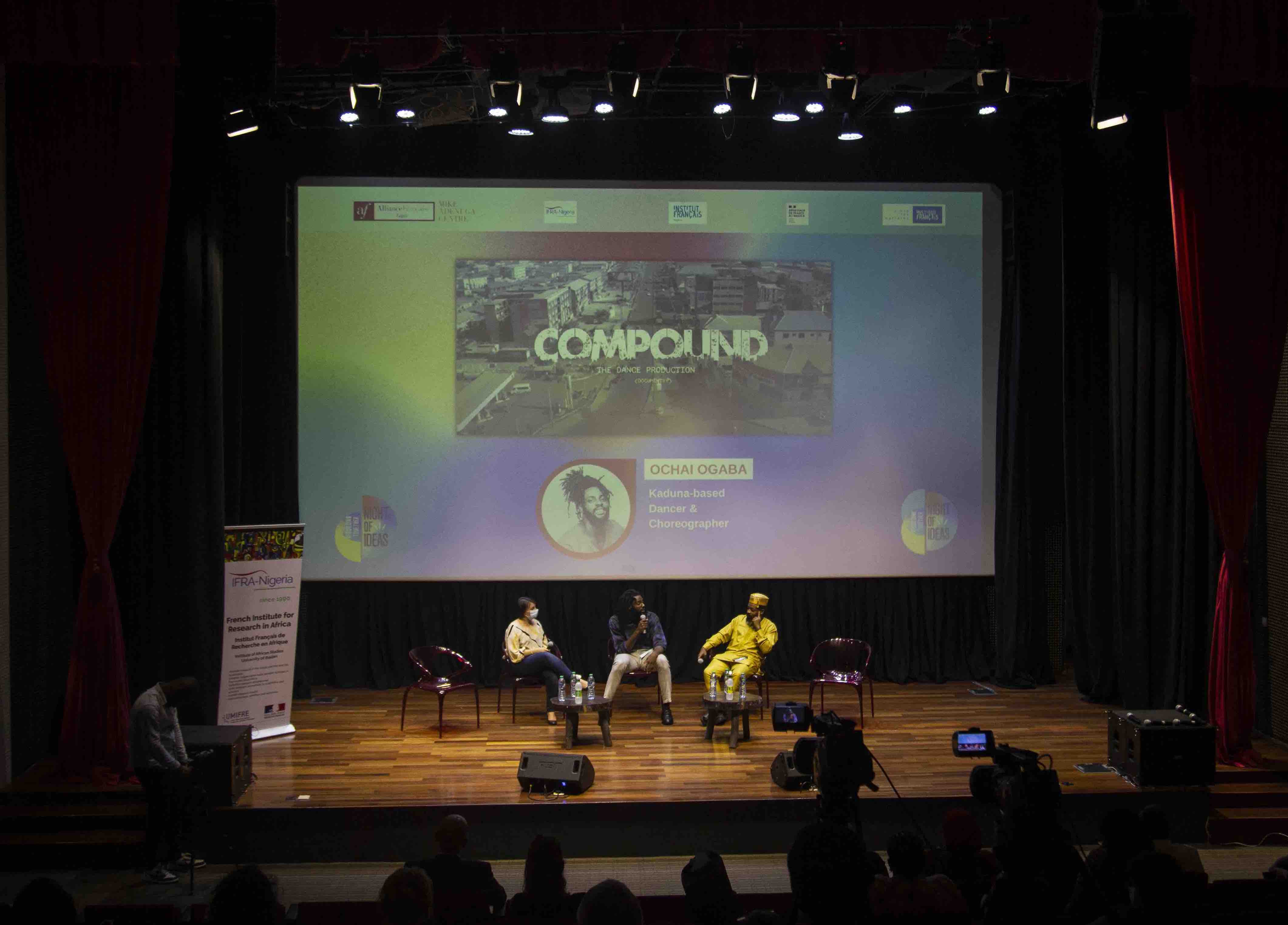 8PM – PANEL DISCUSSION – (RE)BUILDING TOGETHER: INTER-RELIGIOUS DIALOGUE ANDSOCIAL COHESION. PERSPECTIVES FROM NIGERIA
Moderated by:
- Dr Philip Olayoku, Coordinator, The West African Transitional Justice Centre (WATJ Centre)
- Dr Cyrielle Maingraud-Martinaud, Researcher, IFRA-Nigeria
SPEAKERS: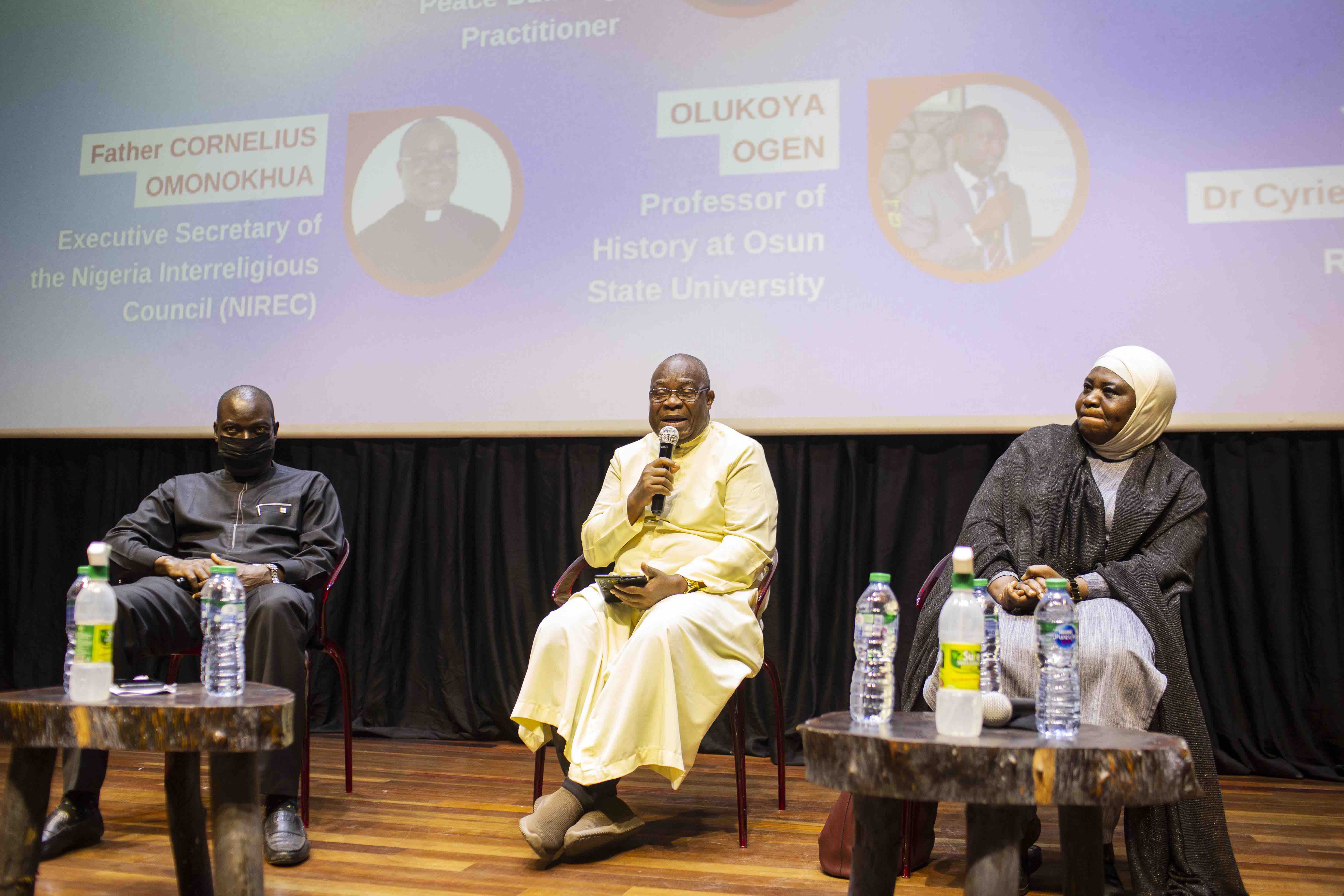 Father Cornelius OMONOKHUA is an ordained Catholic priest who has worked extensively on Christian-Muslim relations in Nigeria and internationally. He was a consultor representing Africa to the Commission for Religious Relations with Muslims in the Vatican from 2010 to 2018. He first shared his personal experience growing up in a multi-religious family and becoming a priest. Then he shared his experience as the current Executive Secretary of the Nigeria Interreligious Council (NIREC) as well as the current Secretary General of the West Africa Interreligious Council (WAIC). He stressed out how NIREC has an important role in monitoring hate speeches online and in the press, especially to avoid escalations of violence.
Khadijah HAWAJA GAMBO is an activist and a peace building practitioner. She has worked for more than 30 years on resolving inter-communal conflicts in different parts of Nigeria and abroad and is presently a Permanent Commissioner with the Kaduna State Peace Commission. She discussed her work as a Preventing and Countering Violent Extremism and Deradicalization expert, with a focus on the gender dimensions of conflict resolution. She stressed out the importance of education, especially on Nigerian History, to ease inter-religious relations.
Olukoya OGEN is a Professor of History at Osun State University, Osogbo and a Visiting Senior Research Fellow at the Department of African Studies and Anthropology, University of Birmingham. He was the Country Director of the European Research Council sponsored 5-year research grant on 'Everyday Religious Encounter in Southwest Yorubaland'. He discussed his work on religious interactions in Nigeria, and how the connection between African Traditional Religion, Islam and Christianity is a defining feature of African identity.
They all agreed on the necessity to rethink the link between religion and conflicts, and to consider other factors. The speakers insisted on socio-economic (poverty) and political (governance issues) factors to explain how religious identites are mobilized by some leaders for their own benefit.