Impact of Covid-19 in Nigeria: Research Findings Presentation and Documentary Screening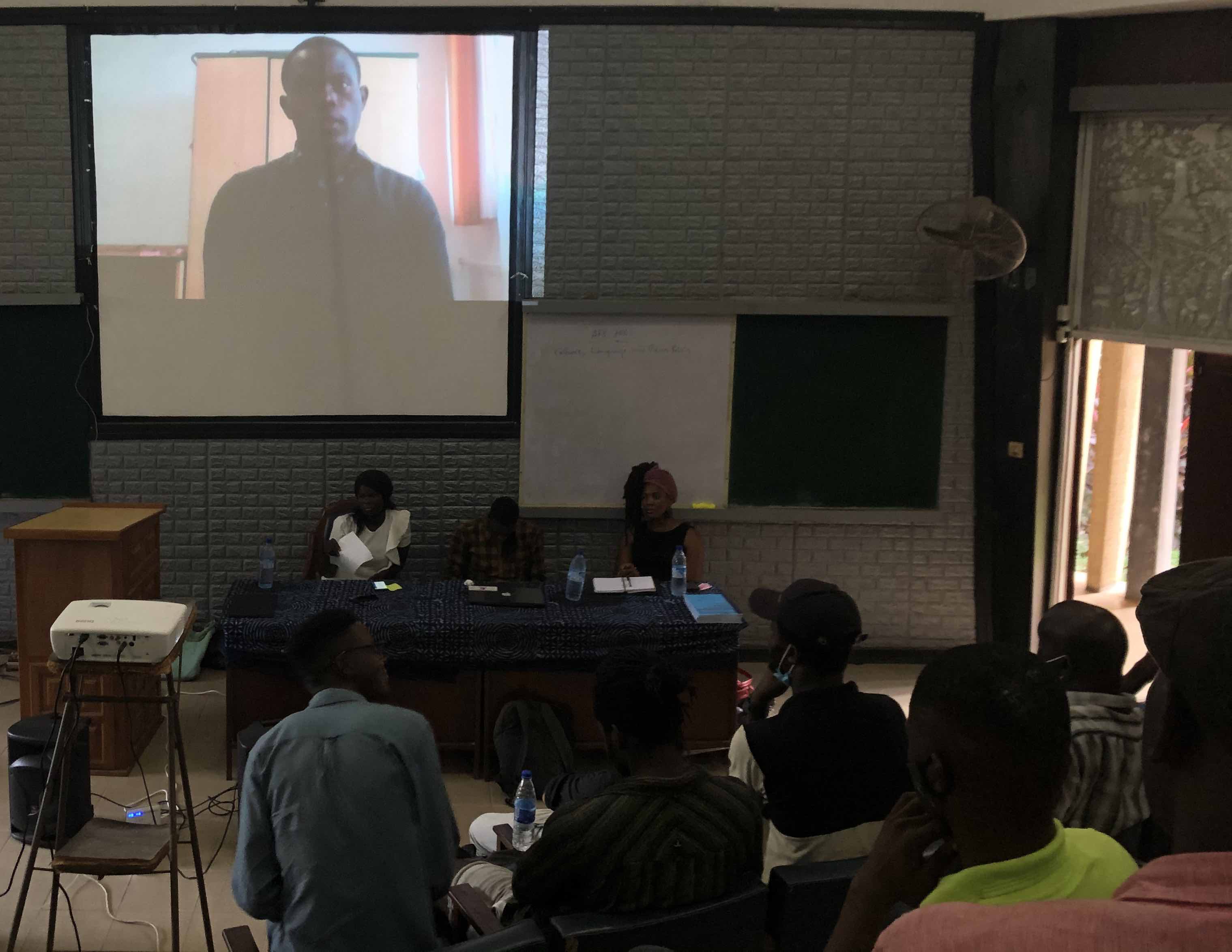 Few weeks after the outbreak of Covid-19, IFRA-Nigeria launched a research project on the impacts of the pandemics in Nigeria. The project had three successive phases in the course of 18 months and was funded by IFRA and the French Embassy in Nigeria. To celebrate its closure and disseminate its findings, IFRA-Nigeria organised a conference followed by a film screening to present the research outputs on Wednesday 10th of November from 4pm to 6pm in University of Ibadan.
The following research outputs were presented:
IFRA team presented the open-access online database that gathers the data collected by six Nigerian researchers between May and September 2020.
The five researchers (ADEJUWON Iretiayo, ADENGBELE A. Semiu, DANLADI Junaidu, OMOPO Bimbo Stanley, ONWUKWE Chimaobi) selected for the second phase of the project, between January and May 2021, presented their publications in the 'IFRA-Nigeria Working Papers Series' on the economic and religious impacts of Covid-19 in Nigeria.
A short documentary film - "Soja Go, Soja Come: Impacts of the Covid-19 Pandemics on Everyday Workers in Ibadan & Lagos" by Tobi Akinde based on the research findings - was screened and will be available on Youtube very soon.
>>> Click here to view the open access research outputs. <<<