Human trafficking for Sexual Exploitation in Nigeria: E-papers and final report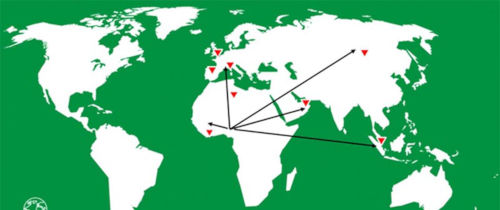 IFRA Nigeria is pleased to announce the online publication of the final report of the project "Human Trafficking for Sexual Exploitation in Nigeria". The report is available in French and English. It includes a collection of four papers, also accessible individually here.
Starting in 2015, the project was funded by the Fond de Solidarité prioritaire of the French Ministry of Foreign Affairs (MAEDI). It led a team of Nigerian and foreign scholars from various disciplinary backgrounds to conduct field research in sites as diverse as Lagos, Ibadan, Abuja or Benin City.
Several members of the original research team will present the key findings of the project at the occasion of the WORDOC/IFRA Seminar, which will take place on 30th of November 2017, 2:00 pm, at Lady Bank Anthony Hall, Institute of African Studies, University of Ibadan.
More about the project: