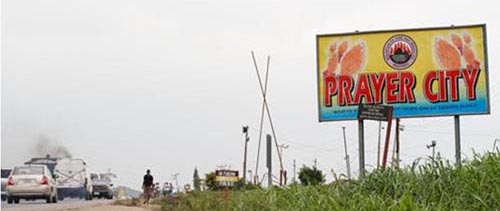 IFRA Nigeria is pleased to announce that the e-papers of the Masterclass entitled "Sacred Urbanism: Entrepreneurial Religion, Infrastructure and the New Urbanism in Nigeria" are now online and accessible for free. This masterclass was held in June 2017 and was co-organised by IFRA Nigeria, Columbia University, Sciences Po Paris and the University of Ibadan.
The papers were written by students from various disciplinary backgrounds. They are based on a one-day field research conducted during the masterclass under the supervision of the faculties, in the following three areas of the vicinity of Ibadan:
1) Satguru Maharaj Ji Village;
2) Sabo Central Mosque;
3) Gospel Faith Mission International Camp.
Participants were split into groups to carry fieldwork and write papers in accordance with research questions they had previously determined. The topics examined include property development strategies of the religious institutions, intertwinement of the public and private spheres or relations with the state and local rulers among other interesting perspectives.
Read and download:
Sacred Urbanism: Entrepreneurial Religion, Infrastructure and the New Urbanism in Nigeria E-papers